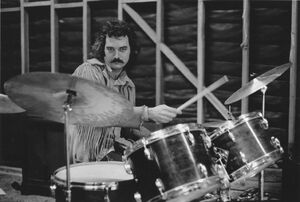 The Academy Of Music disc is a bonus disc released with early orders of Rockin' The Rhein bought from The Grateful Dead Store.It features songs not used on Dick's Picks Volume 30. A version of Me And Bobby McGee also recorded during this run turns up on Weir Here.
Track listing
Edit
1. Playing In The Band
2. Sugar Magnolia->
Caution (Do Not Stop On Tracks)->
Jam->
Uncle John's Band
3. Dark Star
Songs one and two were recorded March 22nd.
Song three was recorded March 23rd.