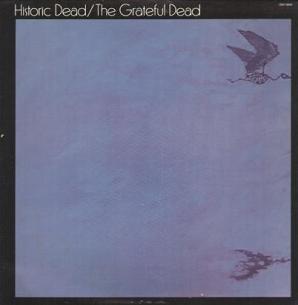 Historic Dead is a live album by the rock group the Grateful Dead. It was recorded at the Avalon Ballroom in San Francisco, California in the autumn of 1966, and released in June 1971.
Historic Dead was produced as a vinyl LP on the Sunflower Records label and distributed by MGM Records. Sunflower had purchased the rights to a number of concert recordings from the Avalon, including some by the Grateful Dead. Historic Dead is therefore not a bootleg album. However, the band did not participate in its production. The album reached number 154 on the Billboard 200. It has long been out of print, and has never been issued on CD.
Historic Dead was preceded by another Sunflower Records album recorded at the Avalon in 1966, Vintage Dead.
Track listing
Edit
Side one
"Good Morning Little Schoolgirl" (Sonny Boy Williamson) – 11:01
"Lindy" (Will Shade, Jab Jones) – 2:49
Side two
"Stealin'" (Will Shade, Gus Cannon) – 3:00
"The Same Thing" (Willie Dixon) – 12:01
Personnel
Edit
Grateful Dead
Edit
Production
Edit
Produced and engineered by Robert Cohen
Edited and remixed by Richard Delvy
Album design by Robert Hickson
Ad blocker interference detected!
Wikia is a free-to-use site that makes money from advertising. We have a modified experience for viewers using ad blockers

Wikia is not accessible if you've made further modifications. Remove the custom ad blocker rule(s) and the page will load as expected.